Chicken piccata with mushrooms and capers in a tangy buttery sauce comes together in under 30 minutes. Serve this lemony chicken dish with noodles, potatoes, or rice.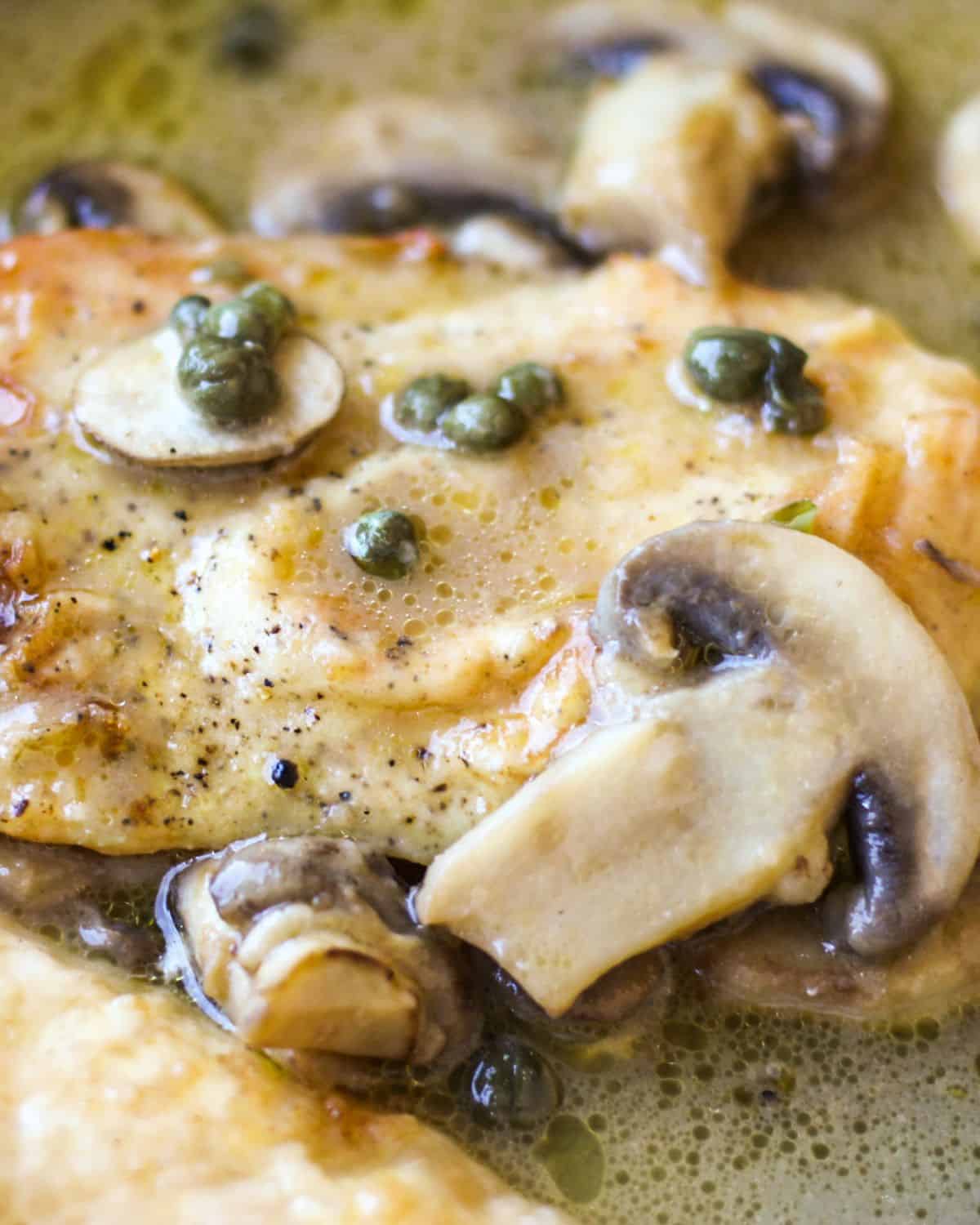 Jump to:
Mushroom chicken piccata
In the culinary world, piccata is known as cooked in a lemon and butter sauce.
The origins of piccata meat are vague, and it is not clear where the dish is coming from.
More likely, it originated in Italy and was usually served with veal.
These days, you can see this dish made with chicken (or veal) in a lot of Italian-American restaurants,
I love how quick and easy it is to make this restaurant-style dish. Thinly sliced chicken breasts are fried and then simmered in a buttery lemon sauce with mushrooms and capers.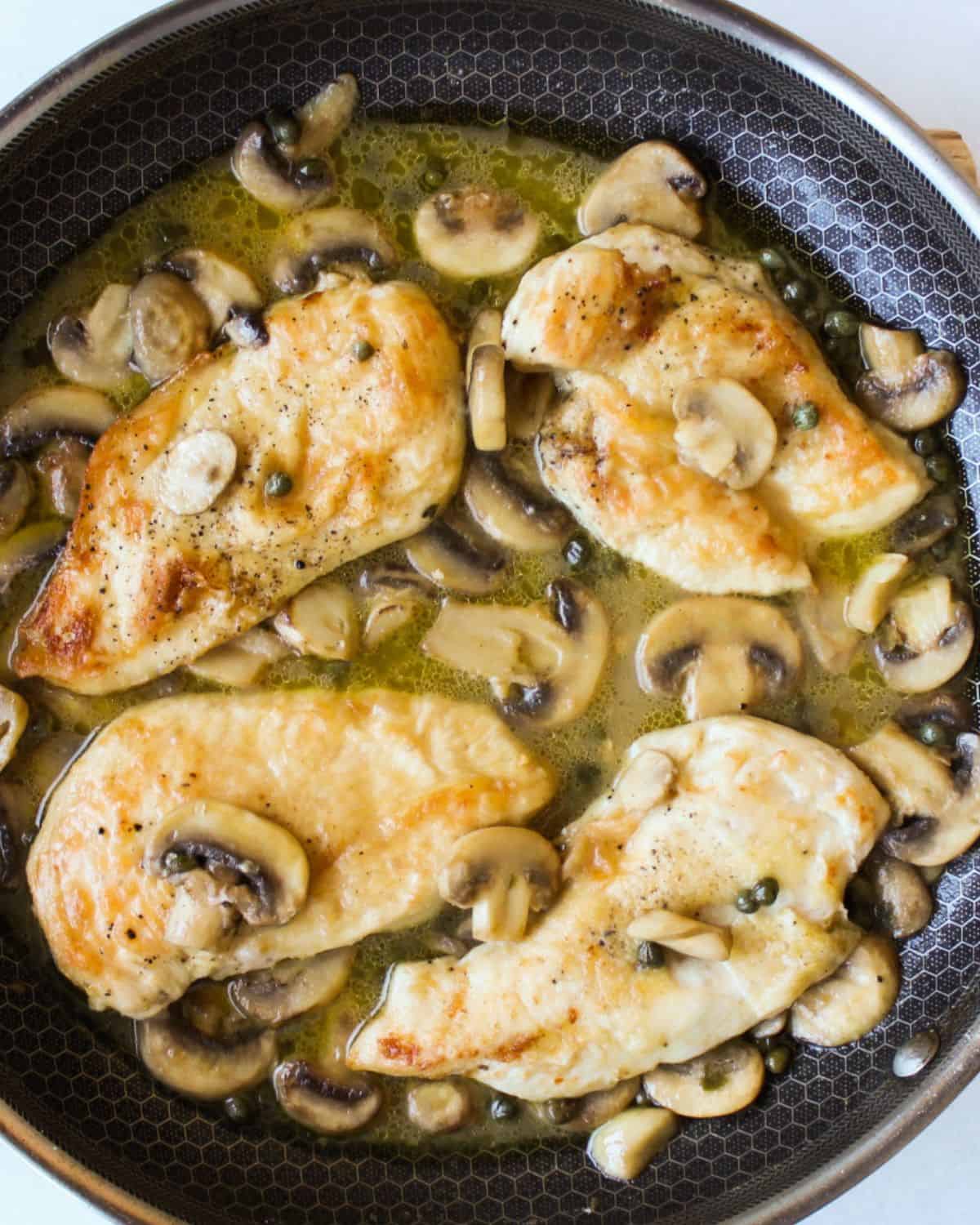 Ingredients overview and substitutions
Please, see the recipe card below for the ingredients quantities.
Skinless Chicken Breasts – you will need 2-3 chicken breasts sliced in two thin cutlets.
Flour – I used white flour for coating. You can use whole wheat or even gluten-free flour. To make it keto – coat the chicken cutlets in almond flour.
Mushrooms – I used baby portobello mushrooms.
Capers – brined capers for that bold savory and tangy taste. If you do not have capers, you can use finely chopped green olives.
Olive Oil – to cook the chicken. You can use avocado oil instead.
Butter – add butter to cook the chicken and to make the sauce.
Chicken Broth – I used low-sodium chicken broth. You will need only ½ cup. I recommend buying 8 oz single-serve cups. This way, you do not waste a whole box of broth that will more likely be forgotten in the fridge.
Lemon Juice – Use freshly squeezed lemon juice for the best taste. You can also add a half teaspoon of zest to the dish at the end,
Salt, Garlic Powder, Black Pepper – you can also use other spices and herbs, such as thyme, basil, and parsley. But ground black pepper and garlic powder are usually good enough.
Instructions
Step 1. Slice the chicken horizontally into two cutlets. Place a chicken breast flat on a cutting board and use a sharp knife to slice it into two thin parts.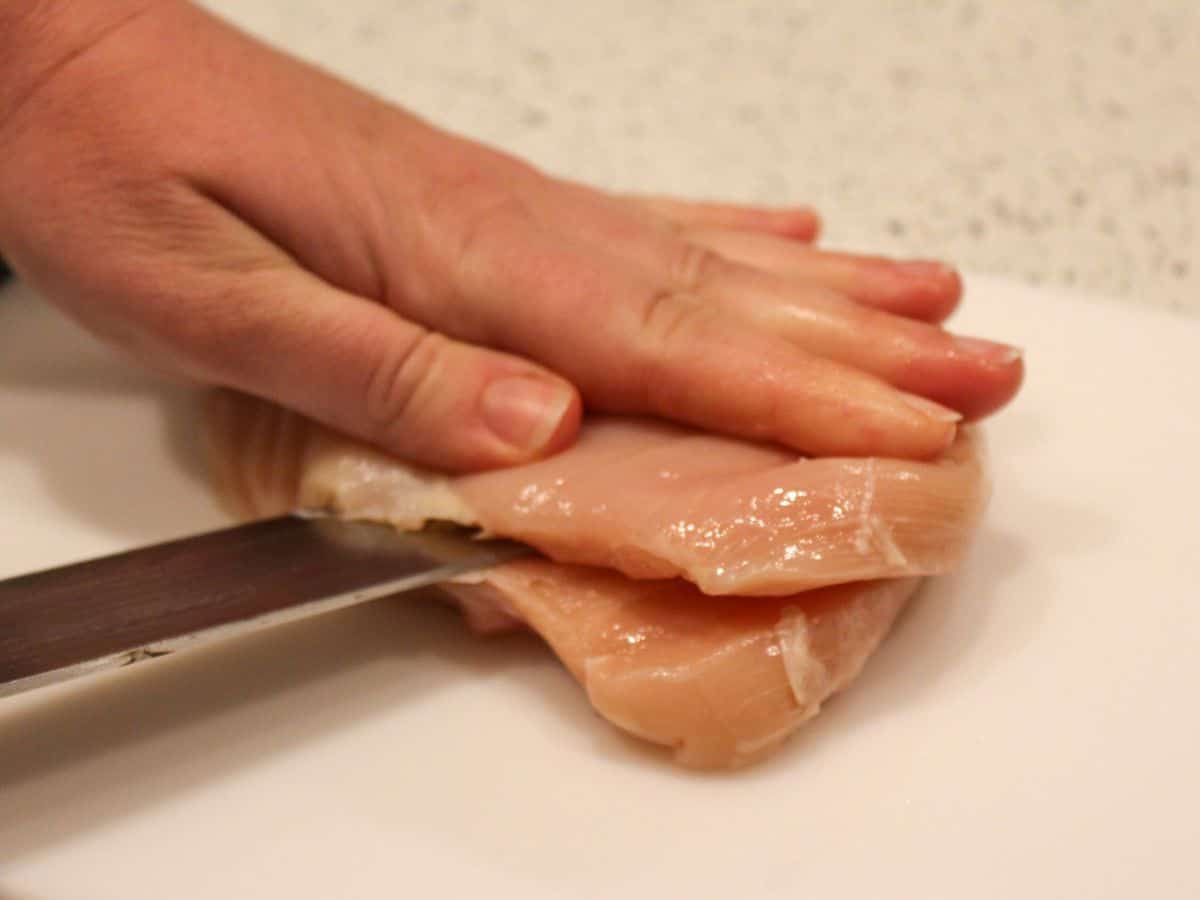 Step 2. Season the chicken with salt, garlic powder, and black pepper.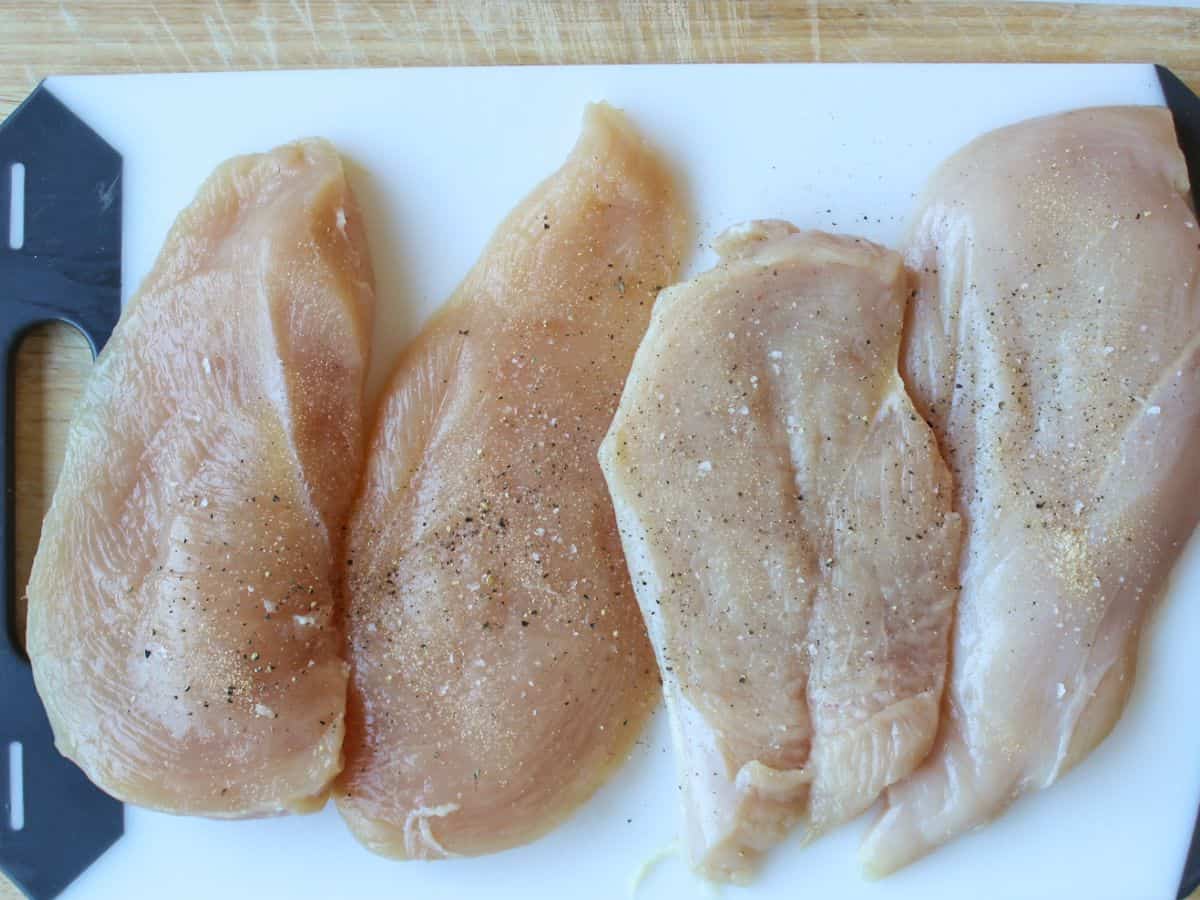 Step 3. In a shallow dish, add flour. Coat chicken cutlets from both sides.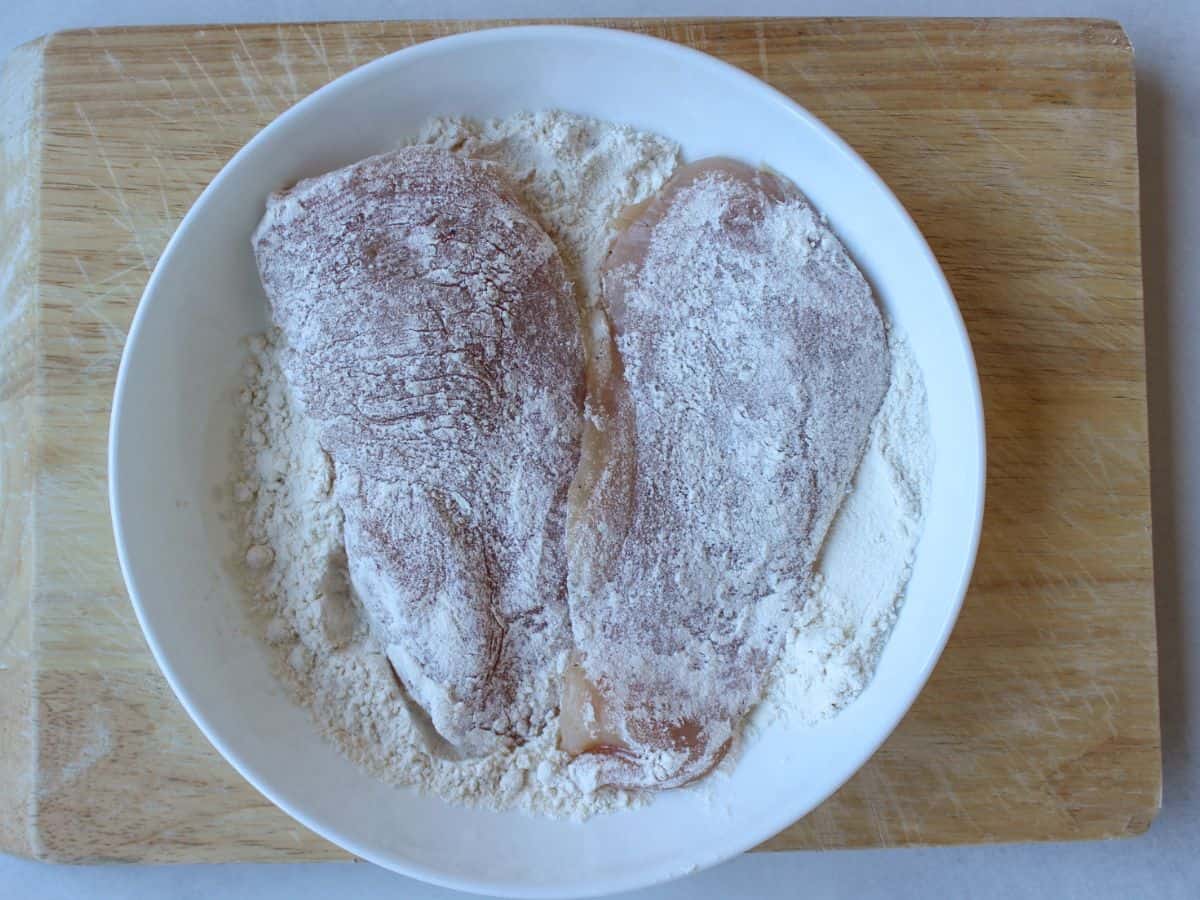 Step 4. In a frying pan, add 1 Tablespoon of olive oil and 2 Tablespoons of butter. Heat over medium heat. Once hot, carefully place floured chicken breasts in the frying pan. Cook over medium heat for about 4 minutes on each side or until the chicken is fully cooked. The internal temperature needs to reach 165°F. Once cooked, remove the chicken and set it aside.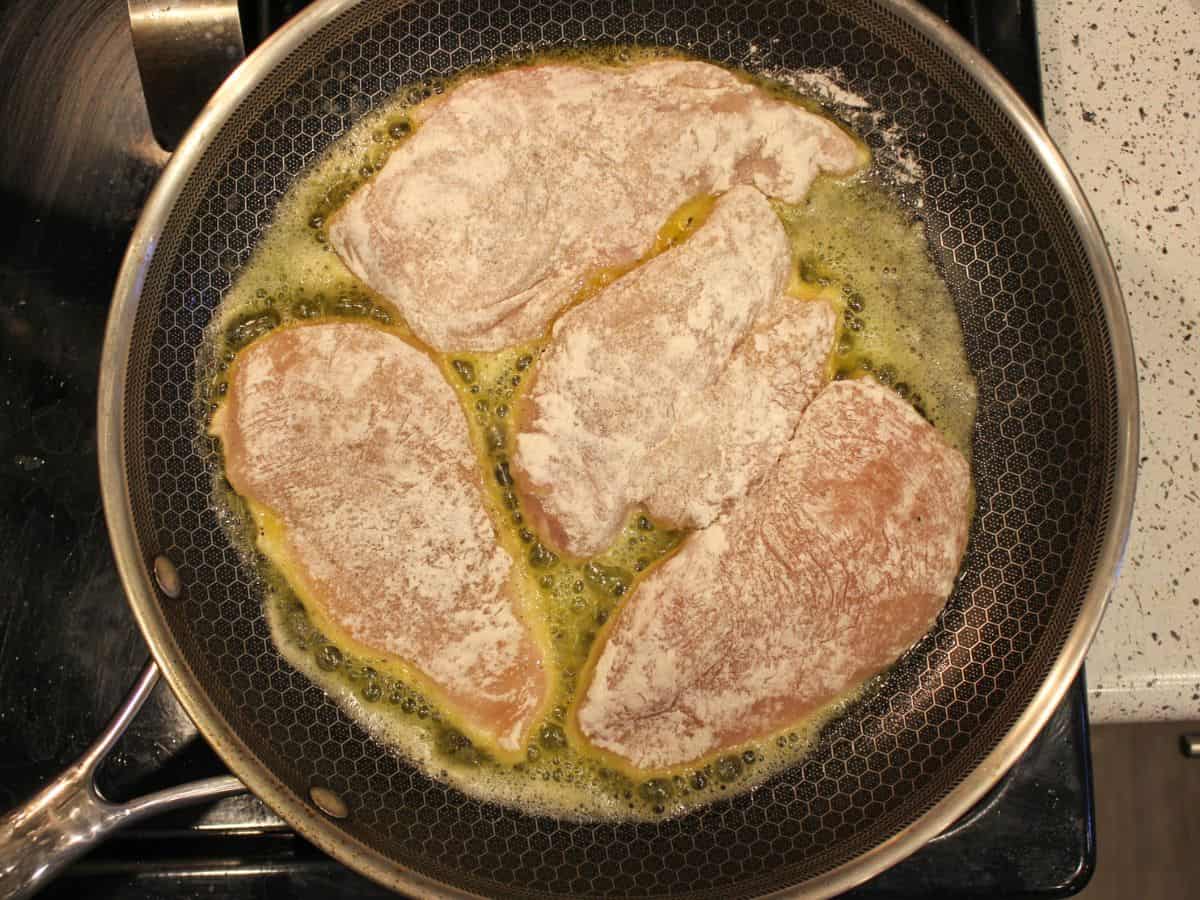 Step 4. Add the remaining butter to the frying pan and sliced mushrooms. Saute the mushrooms over medium heat for about 4 minutes, until browned. Now, add capers and cook for another minute stirring often.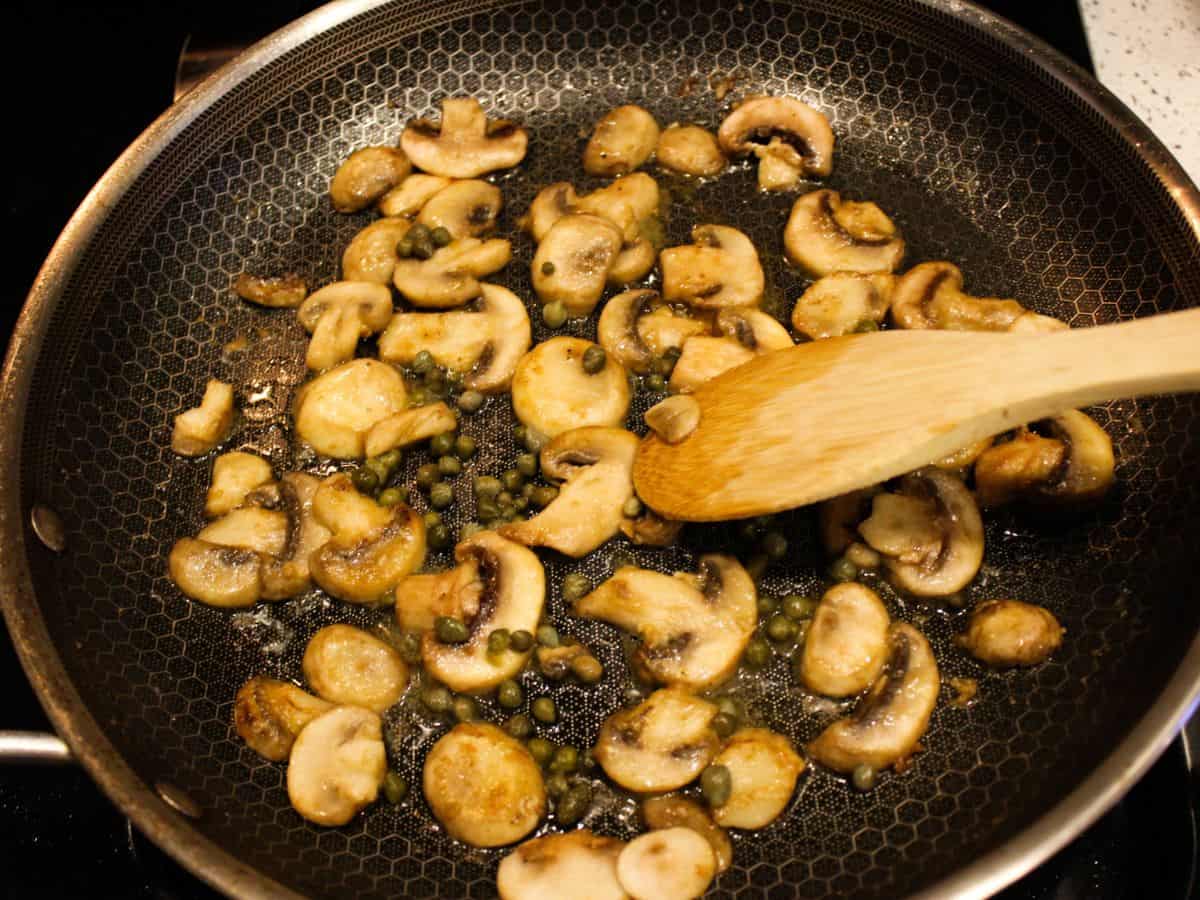 Step 5. Stir in chicken broth and lemon juice. Bring the sauce to a gentle boil.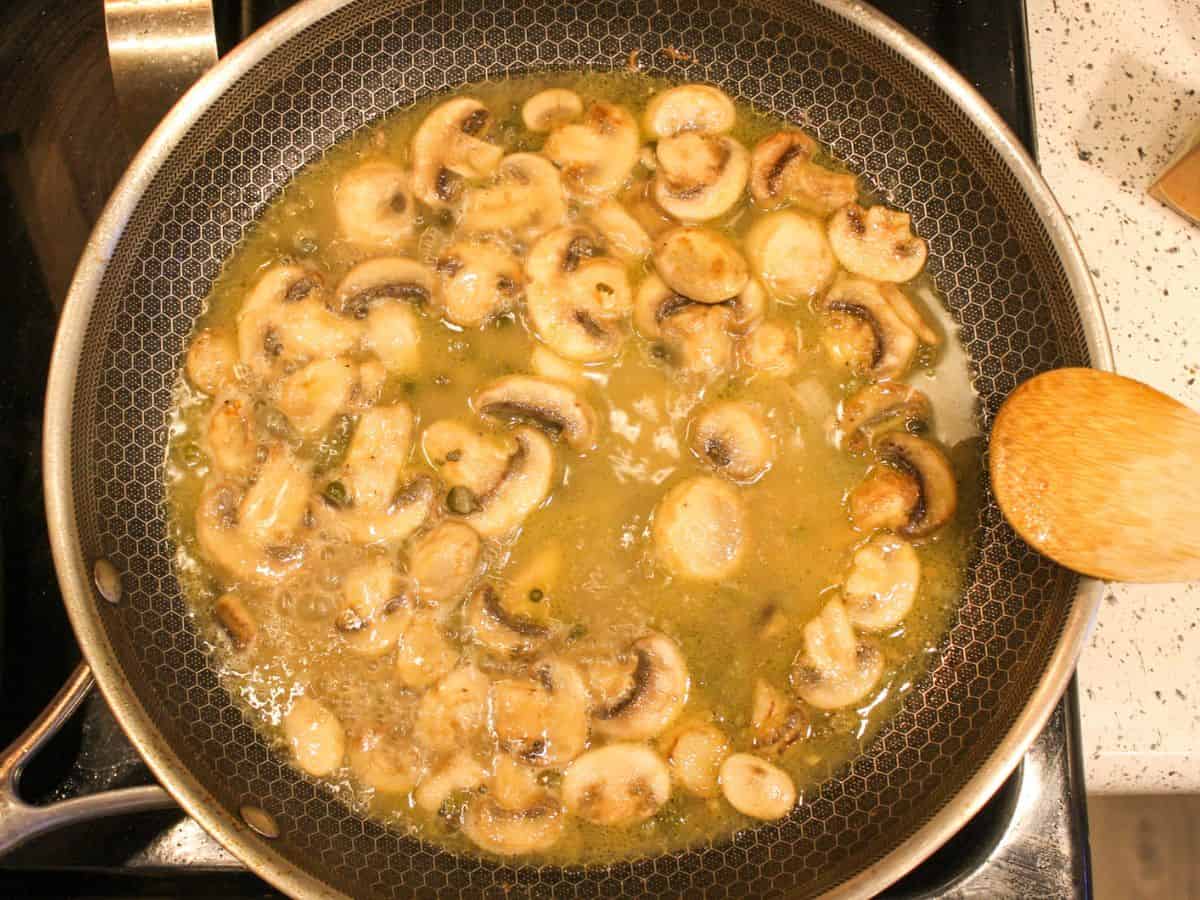 Step 6. Add the chicken breasts back to the pan and spoon warm sauce over it. Leave it simmering for a few more minutes on low until the chicken gets hot. Serve immediately with chopped fresh parsley and grated Parmesan.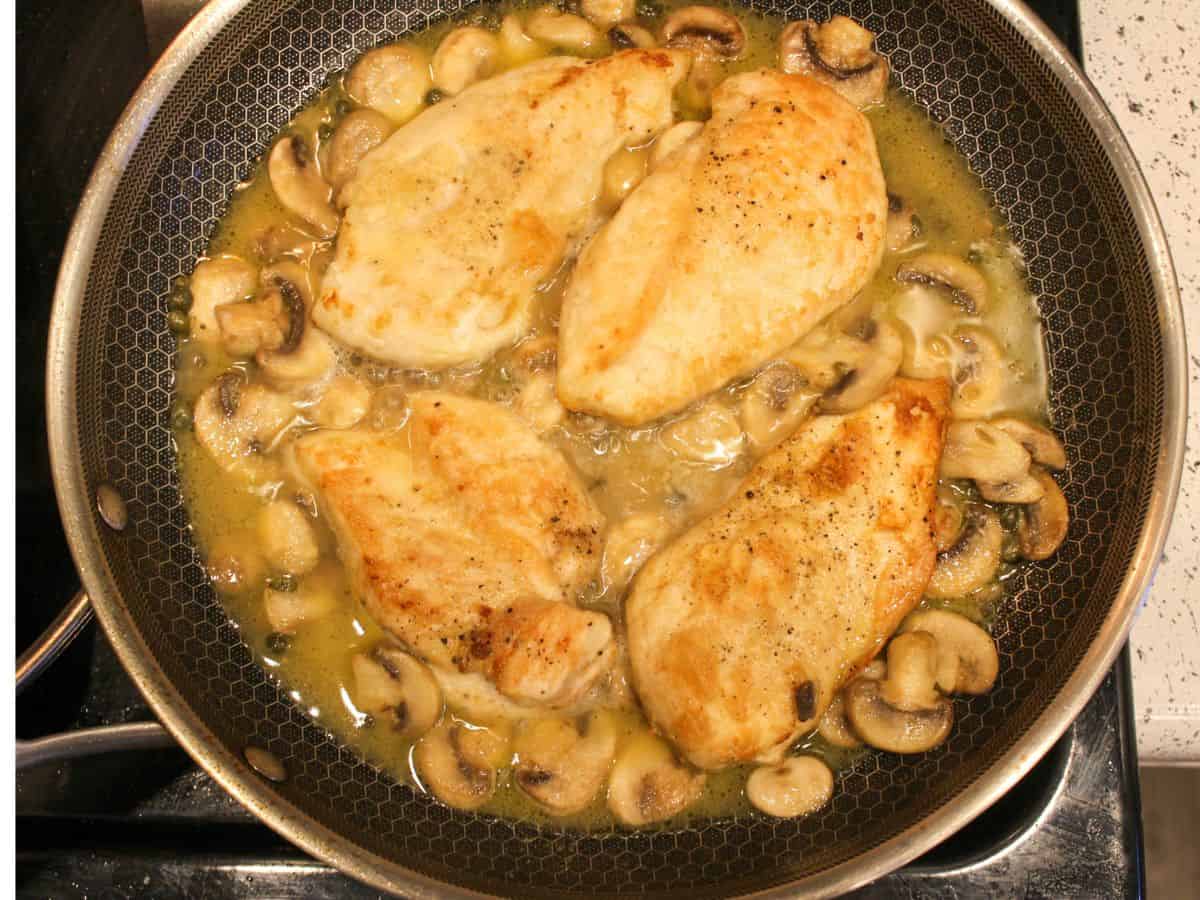 Recipe tips, storing and serving ideas
Meat Tenderizer: pound the chicken cutlets with a hammer if they are uneven.
Keep the chicken warm: while making the sauce, keep the cooked chicken warm in a preheated to 300°F oven
To store: store any leftovers in an airtight container for up to 3 days. The dish reheats well in a pan or the microwave oven.
To serve: goes well with mashed potatoes, and buttered noodles or rice. Add a side of fresh salad or steamed vegetables for a complete meal.
Frequently asked questions
What is a piccata sauce made of?
Piccata sauce is usually made of butter, lemon, capers, and chicken or veggie stock.
What is the best substitute for capers in this recipe?
If you do not have capers, add finely chopped green olives to the sauce.
Can chicken piccata be frozen?
Chicken piccata can be frozen, but it is one of the dishes I do not recommend freezing. This dish will not taste as good as fresh after thawing.
Other chicken breasts recipes
More Italian recipes