Hello and welcome to Sava's Kitchen. I am so happy you stopped by to learn more about me and my blog.
I'm Nataliia, the big food lover, recipe creator and home cook with 23 years of experience in the kitchen.
My goal is to provide you with family-friendly recipes that are easy to make, creative, and diverse.
As long as I remember myself I was always in the kitchen with my mom, helping her, observing her, and learning from her. When I was only 13, my mom passed away, and I had to take over and start cooking a lot of meals by myself.
My father and older brother had a chance to taste all my cooking creations. I still remember how I made my first pizza from scratch. I used ketchup, mayo, and cottage cheese. The crust was the best part. We lived in a small Ukrainian village so it was hard to find certain ingredients and I had to improvise a lot (just like my mom did).
At the moment, I live with my husband and our son in Colorado. I cook for my family and friends every single day and I love it. My mother-in-law is my biggest fan, she is always super excited to come over for dinner and even takes the leftovers to share with her friends. Her favorite dish at our home is my lasagna. 
The kitchen is the heart of my home, where I spend most of my time experimenting with ingredients, exploring new cuisines, and making cozy meals for my family and friends.
And I'm very excited to share with you the recipes my family enjoys the most.
My background
I was born and raised in Ukraine. My mom was an amazing home cook. The kitchen was the place where we spent most of our time, cooking, singing, and even doing homework. I always helped and watched her make the most delicious meals. Even when some ingredients were hard to find, she would get creative to find the best substitutions to make that recipe she really wanted to try.
I have a Masters degree in translation and linguistics. At first, the world of linguistics may seem far from the world of cooking. But it for sure finds its place on my recipe blog. For example, back then I had to look up the words in the dictionaries and learn how many different meanings each word can have, depending on the context. Now, I do the same with the ingredients. I experiment with how many different dishes I can make with certain ingredients.
Thanks to my five years of school in the field of linguistics, I have developed amazing research skills that help me find the best culinary gems through a variety of channels such as recommendations from people I know, culinary books, TV shows, and magazines.
With a background in precision and understanding of languages, I approach each recipe with a lot of care and attention to details, making sure it is understandable for even beginners and the instructions are easy to follow.
At the age of 21, after my dad passed away, I decided to leave home and move to the US. The plan was to be away only for one year, but I simply fell in love with living in the US. And in a few years, I decided to join the US Army that led me to getting my citizenship. I really wanted to be independent and happy, remembering how proud my parents would be of my accomplishments.
Before joining the army, I worked as a nanny and a server at a cozy family-style diner in New York. Working in a restaurant taught me how to offer a cozy dining experience. I was amazed at how fast the cooks could prepare multiple meals to serve to our customers. And there was no time for mistakes. This experience also taught me that anyone can learn how to make delicious food more efficiently, so you can spend less time in the kitchen and more time with your loved ones.
While living in New York City, I was lucky to eat in so many different places, try so many cuisines, admittedly spending quite a bit on food — but it was absolutely worth it. I always wanted to try new restaurants. And even during my last week in NY, I was on a hunt for the best wings in the city.
When serving in the military, I lived in Germany and Poland, and of course, I I traveled a lot trying various cuisines.
While being in the army, I did not have access to the fully equipped kitchen most of the time. But it didn't stop me from having home-cooked meals. I quickly adapted and learned how to make easy and delicious meals without the stove using just an instant pot, air fryer, electric tea kettle, and microwave.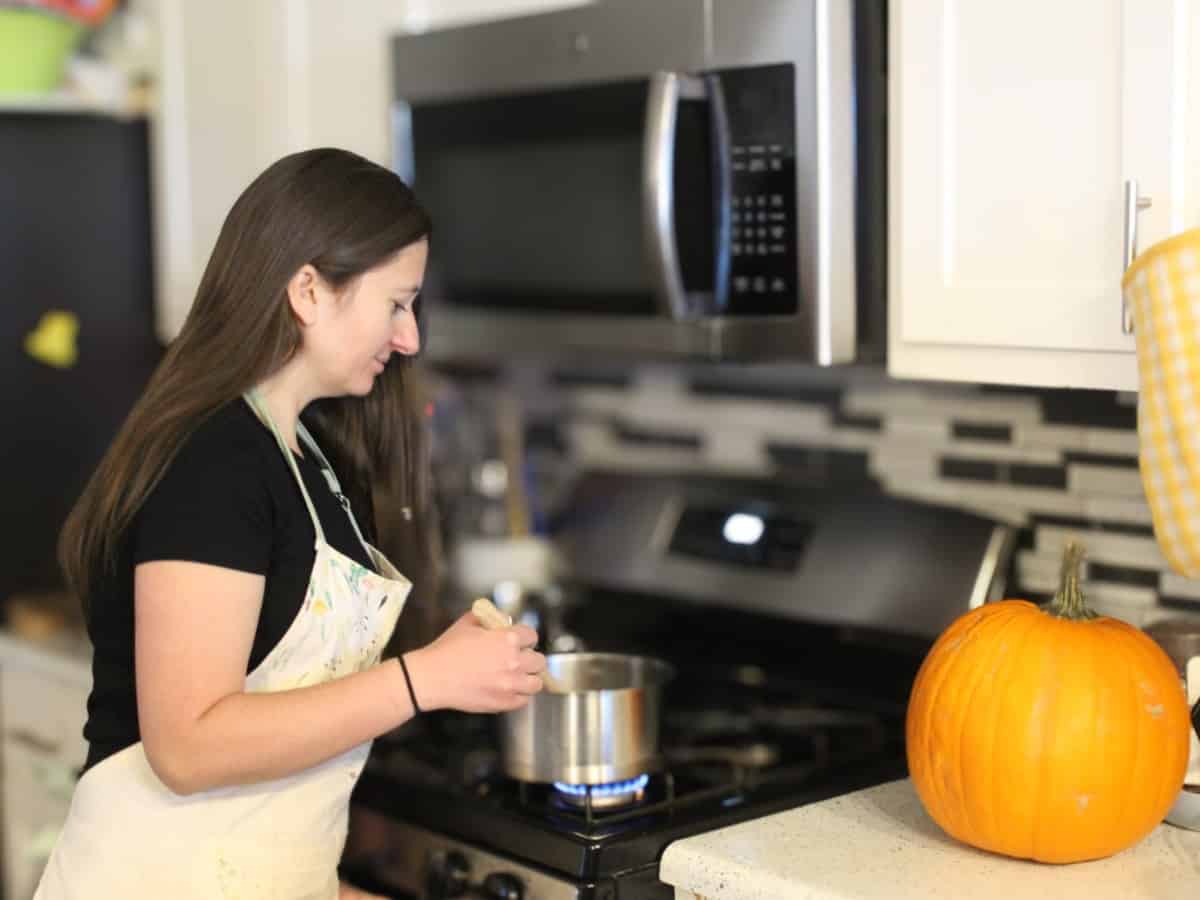 About my blog
Here, you will find a lot of family-friendly recipes made with diverse ingredients. My family and friends always test and approve every recipe I share here.
You can find a large variety of my family's favorite recipes, but I can also define a few specific types you will find on my blog:
I will be happy if you share my recipes with your family and friends.
If you have any questions about my recipes or myself, do not hesitate to ask me via email (see contact page) or in the specific recipe comments section.
Thank you for stopping by.
Best wishes and happy cooking,
Nataliia
Let's connect