When I was 20 years old, my only living parent passed away very suddenly, and everything turned dark. My boyfriend dumped me two weeks after my dad's death with the words "Natasha, you do not need me, go to the United States, chase your dream".
Back then, if somebody only told me that in 15 years, I will live in NY city, serve the United States Army and become a US citizen, that one day I will have an amazing son and the best husband, and finally, that I will create my own recipe website...I would never believe that a girl from a small Ukrainian village could make that far.
The last picture with my mama
My mom was diagnosed with breast cancer and passed away when I was only 13.
This is probably one of the last pictures of us together where we are all smiling. I am sitting between my parents holding my grandparents' baby goat. My mom already had cancer, and my dad has been drinking excessively to forget my mom's diagnosis. And my brother was almost an adult but still so young to lose his mom.
After my mom passed away, my dad promised me he will never drink again. And Sasha kept his word, he smoked cigarettes, but he hadn't had a single drop of alcohol until he died. He dies of a sudden stroke. The dinner he cooked for me was still warm when I came home after my classes, but he was already gone.
My mom and dad were the best parents while going through so much.
My dad's first borscht
I grew up in Ukraine eating seasonal foods from my parents' and grandparents' huge gardens, enjoyed going to the chicken coop to pick fresh eggs for breakfast, and ate strawberries straight from the bush sitting on the ground barefoot.
Prepackaged foods and snacks were super expensive, so my mom would be creative to make homemade pizzas, candy bars, and chips.
My mom was super creative and when the money was tight she could make a delicious meal just out of potatoes, onions, and salted herring.
She loved cooking, baking, growing her garden, and canning a lot of delicious produce. There was nothing better than her borscht soup with sliced salo, bread, and green onion.
When she died, my dad decided he will continue to cook for us as there was not such a thing as "take out" or "frozen meals" when I was growing up.
His first borscht had more meat than vegetables, but it was the best borscht ever (after my mom's, of course) because he cooked it with love. He learned to cook everything by himself. There was no internet back then to google the recipe and he was too stubborn to ask his mom or aunts how to cook.
The day my dad died, he made me my favorite liver with onions dish. When I came home and found out he passed away because of a sudden stroke, the food was still warm on the stove. That's how sudden and fast it happened. I am so glad I talked to him on the phone that morning and told him I love you.
Now, I keep the tradition and cook Borscht for my family. My husband is American and he does not like beets, cabbage, or soups in general. But he loves my borscht. Every time I make it, I think about my parents, about their love, and how good food can be when prepared with good vibrations and mood.
This blog is the best hobby I ever had
After finishing my last year in the army, I decided to stay home and take care of our son, and hopefully soon, when I am brave again, I will go to school to get my registered dietitian degree.
Funny, I was not scared to go to the United States with only 100$ in my pocket, I was not scared to join the US army, but I am scared for some reason to go to school. I guess I am just getting old.
In 2021, I purchased this domain and started putting my recipes out.
The name Sava's KItchen" comes from my maiden last name. My Ukrainian last name has more letters, but my brother had a nickname "Sava" among his friends growing up. So, I decided to use it as my blog's name.
First, I had no idea what I was doing, or how to run a website. But learning is easy these days when the Internet gives you so much free information to master anything.
You can not imagine how happy I am to have this blog. Every recipe I create, I do it with so much passion, love, and enthusiasm. I had a strong passion and desire to share my nutritious recipes with others.
What recipes you will find here
Made with a variety of ingredients: I love using versatile ingredients to get maximum vitamins and nutrients, prevent allergies by alternating different grains, meat, and produce, and of course, support organic farming and brands.
No dietary restrictions: unless there is an allergy or other health issues, I do not see why we should say "no" to certain foods. Restrictions do not work for my family. Although I prefer making gluten-free, lower-sugar and lower-sodium recipes, from I enjoy making sweet treats and baked goods for special occasions and holidays.
Made from scratch: I make everything from scratch using wholesome, organic produce and sustainable meats. I always avoid artificial sweeteners, processed foods, and refined sugars.
Few Ukrainian recipes: It's in my blood, it's who I am. I have a whole category with traditional Ukrainian recipes. They are all made from scratch. I call my aunt to give me the most authentic versions of the most delicious Ukrainian meals.
Made with good vibrations: all my recipes are made with love and positivity. It's not only what we eat matters, but how we cook. I always create my recipes and write my posts in a good mood, thinking about how good and nutritious this meal is. It magically affects my recipes. Vibrations have amazing powers to make your meal healthier and better. I hope to pass these good vibes of my recipes to you. Try it next time you cook: sing, pray, dance, play mantras or have happy music while making your food.
Cooked using clean cookware: I try to avoid toxic cookware and foil. I only use stainless steel, cast iron, and parchment paper. Rarely, I will use my "green" non-stick pan, ceramics, or air fryer.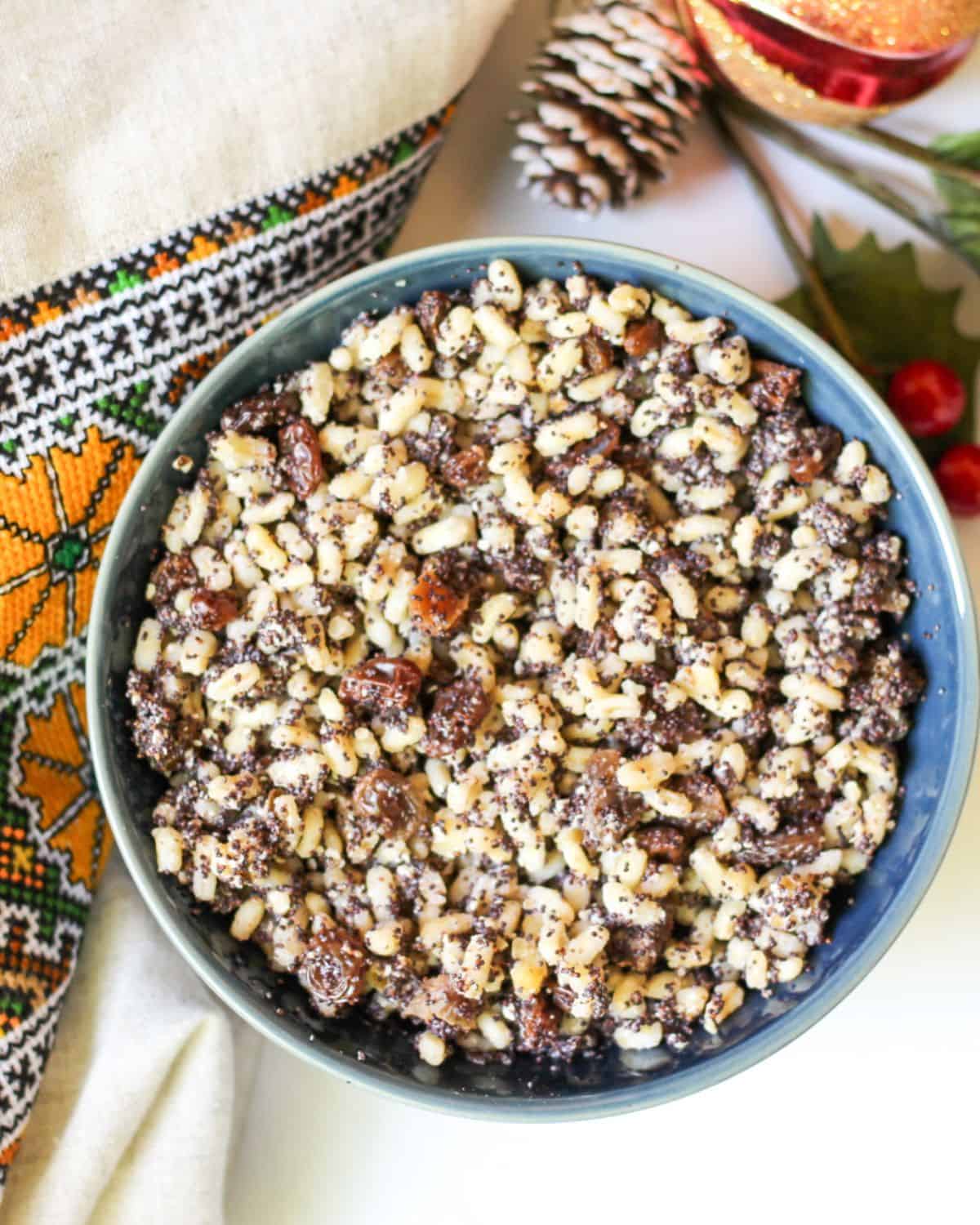 7 facts about me
My grandfather (my mom's dad) was Jewish and the rest of my grandparents were Ukrainian with some Moldavian roots (from dad's side).
I left Ukraine with one suitcase and one hundred dollars on an international Au-pair program visa.
I am very proud that I got my US citizenship by joining and serving the United States Army for 7 years.
My husband proposed to me over the phone on a weekday, by asking what I was doing for my lunch break. And we did get married that day, at the local DMV with no rings (we got them later the same day). We had no wedding.
I am a big hypochondriac. Probably because my parents passed away so young.
I am proud that my son is not a picky eater. I introduced him to a wide variety of textures, flavors, and spices since we started solids.
I overcame my fear and I decided to do breast cancer genetic testing. I am still waiting on the procedure. My mom got diagnosed with cancer when she was only 43.
Thank you for learning more about me,
Natalia